Self-service pumps for our 100% non-ethanol gasoline, on road and off-road diesel.
Delivery of gas, diesel and lubricants to job site and business.
Residential delivery of home heating fuels.
Harris Oil Co. provides the following:
Fuels
Non ethanol gasoline – 87 and 93 octanes
On Road diesel
Off Road diesel
Kerosene
Race gas – 110, 112 octanes at pump
98, 100, 110, 112, 116 octanes in 5 gallon pails
Dispensing Equipment
Hand Pumps
Electric Pumps
Flow Meters
Filters
Hoses
Nozzles
Tanks
Lubricants
Motor Oils
Transmission Fluids
Hydraulic Oils
Gear Oils
Greases
Gas & Diesel Additives
Methanol
Mineral Spirits
Mineral Oil for Equine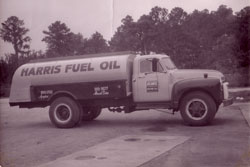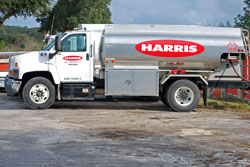 Harris provides delivery to construction, farms, golf courses, home delivery, nurseries, etc.
Click here to request a quote.